Beautiful Mill City Museum Engagement Photos
Danielle + Emmanuel wanted a Mill City Museum engagement photography session to capture some beautiful images of the two of them to celebrate their engagement. Their wedding will be held in the Dominican Republic, so it was perfect to have their engagement photos held in Minneapolis, where they live. Being that it was winter, they were hoping for a nice (and warm!) indoor space. They loved the idea of the modern, rustic elegance of the Mill City Museum.
Minneapolis Engagement Session
We visited the Mill City Museum on a quiet weekday afternoon. A few spots in the museum were closed for the winter (such as the beautiful rustic courtyard and train depot), but the rest of the museum was open to us. Danielle + Emmanuel quickly got into the groove of having a photographer direct them around and capture their every move. While the museum is small, there are a ton of nooks, angles and views that make for great photo backdrops. Even though it was winter, the weather was a bit warm that day. We not only got to spend a fair amount of time working throughout the museum, but we also were able to head outdoors to the back side of the museum. Even though it was a little chilly, the two of them were easily able to spend time together without coats.
Thank You!
Thank you so much, Danielle + Emmanuel, for choosing to work with me as your Minneapolis engagement photographer. I had a great time getting to know you and seeing your love for one another. I wish you the best of luck on your amazing Dominican Republic wedding! (And best of luck with finishing school too Danielle!)
BONUS 1: Take a look at Alison + Steve's Mill City Museum engagement photos, Wittne + Scott's Mill City + Gold Medal Park engagement photos, and Katie + Bob's Mill City Museum engagement session too! If you are interested in having a Mill City Museum engagement session, contact me soon to discuss how we could work together!
BONUS 2: Check out a beautiful Mill City Museum wedding with Guthrie Theater portraits that I captured too!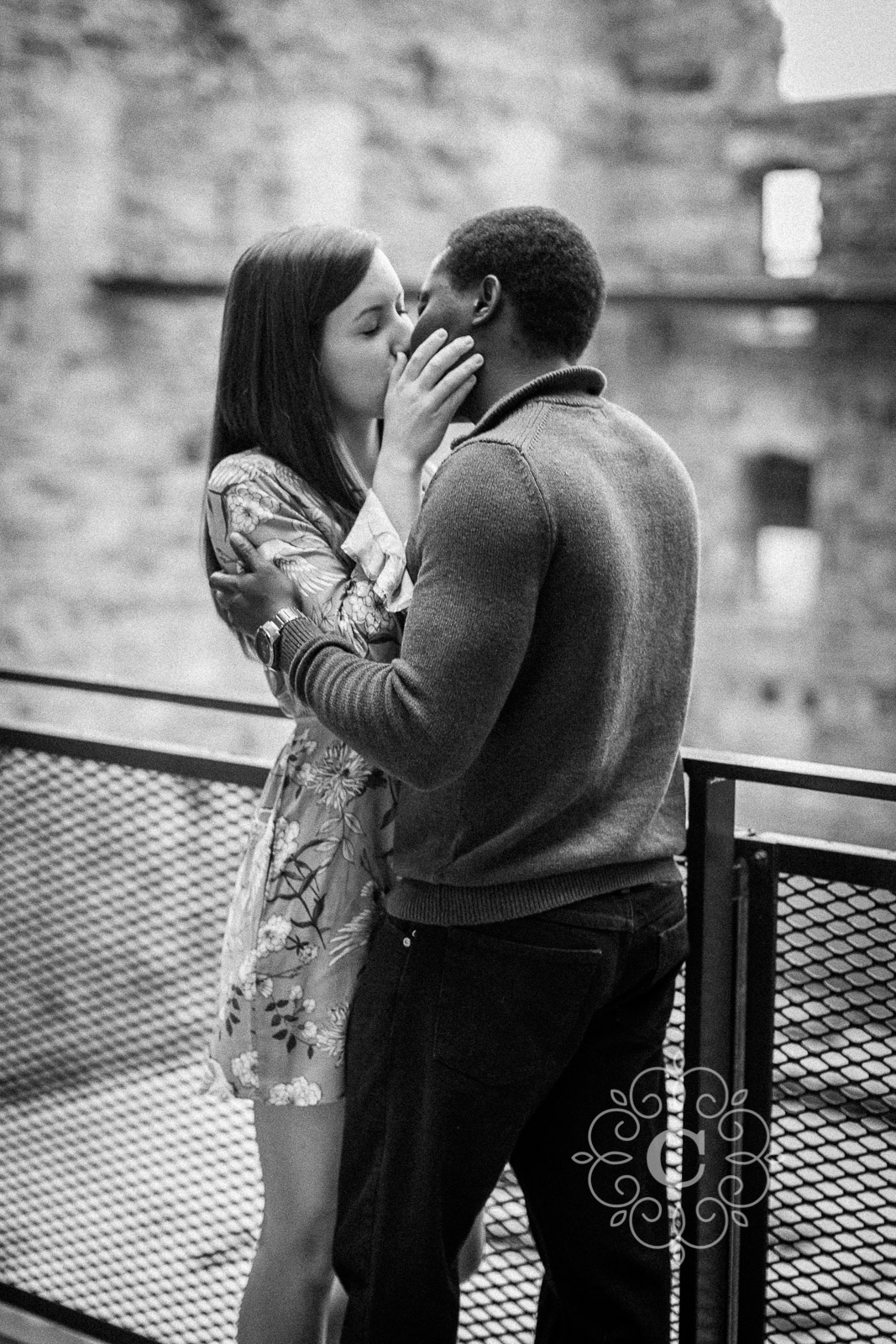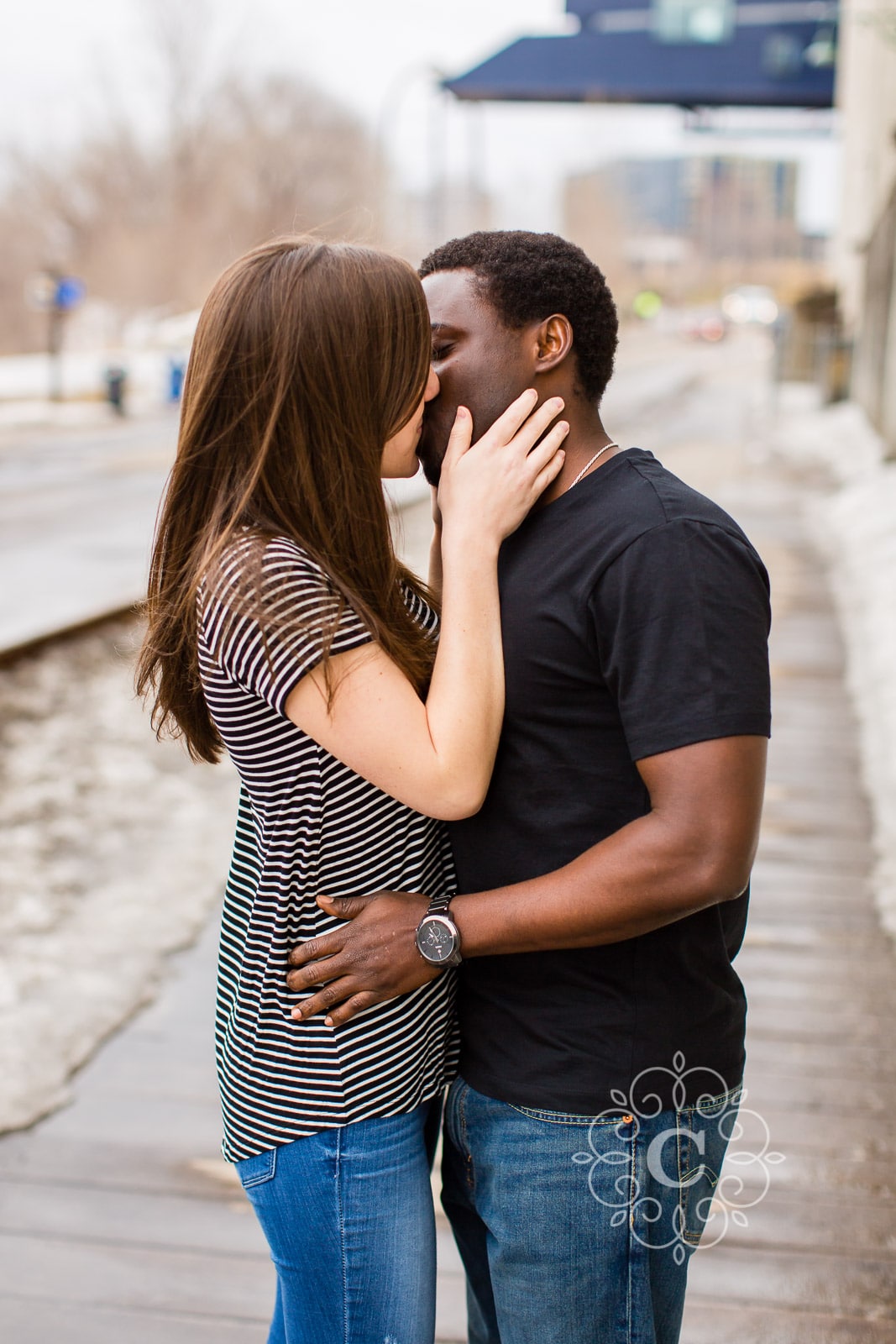 Take a look at more of Danielle + Emmanuel's beautiful Mill City Museum engagement photos here too!